Thank you for everything, Techstars! ❤️🤓
After 5 amazing years at Techstars, the time has come for me to move on to my next adventure. This current program, Techstars NYC Summer 2018, will be my last program as a Managing Director.
THANK YOU, FOUNDERS!
These past 5 years at Techstars have been, without a doubt, the most transformative, and life changing experience of my life. The ability to make a tiny impact, to touch lives of 207 founders across 105 startups during 8 Techstars programs is an incredible privilege.
Techstars NYC Spring 2014: Concert Window, Hollerback, Hullabalu, Infinit, Lynxsy, MakersKit, Matter.io, Omakase, Pathgather, Rival Theory, Social Sign.in, Standard Analytics, Tutum.
Techstars NYC Winter 2015:  Bento Box, Cartesian, Data Camp, IrisVR, Keymetrics, Localize, LSQ, Pilot, Stream, Stefan's Head, Spoon University, Unique Sound.
Techstars NYC Fall 2015: Flip, GlossGenius, Gorgias, GreatHorn, Pilotworks (Homemade), Joany (ImpactHealth), Jewelbots, LiveLike, MAX, Mona, Morsel, Sailo, Slash, SPIDR.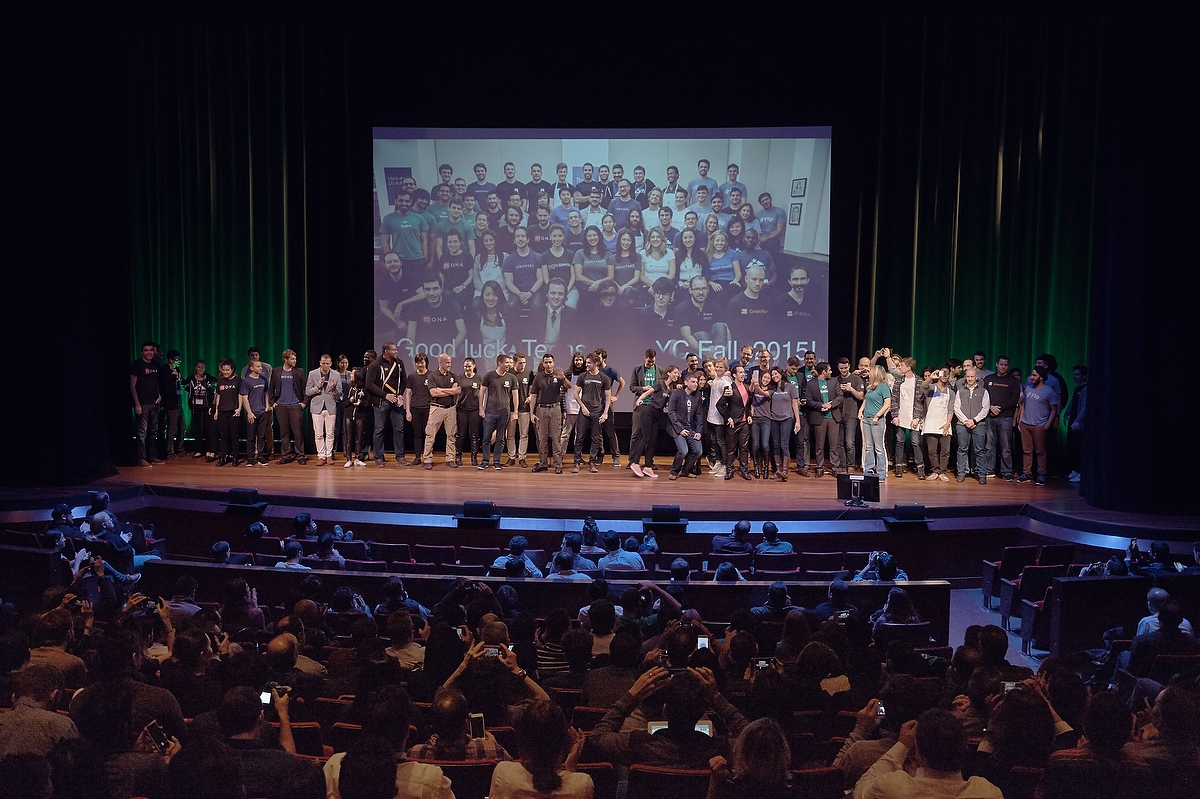 Techstars NYC Summer 2016  EGF, Forestry, Grubbly Farms, Healthie, IOPipe, LeBlum, MindMate, MyFin, OnFrontiers, Patch, Pollen (Poln), ProcessOut, Purple, Skywatch, Skopenow.
Techstars NYC Winter 2017: Conductor, Deice, Dossier, EEVO, Ephemeral, Hailon Display, Lean Systems, Litimetrics, Narmi, Stan Group, ThinkLoot, ThreadGenius, Vidrovr, Vitae.
Techstars NYC Summer 2017: CottageClass, Gather, Geopipe, Hawthorne, Matchaful, ObsessVR, Parakeet, PhoneWagon, SVRF, Turing Group, TypeLead, Virgo, Vitally.
Techstars NYC Winter 2018: Acculis, Altru, Loom, KPIReady, Kyso, OneStep, PathSpot, Rootine, Seva, Streamline Genomics, The Clear Cut, TypingDNA, Vertoe.
Techstars NYC Summer 2018: Aunt Flow, Burlap & Barrel, Clever Girl Finance, Concert Finance, FlyThere, Le Culture Club, Pandium, Perch, SeekWeel, SIEMonster
THINGS I LEARNED ABOUT EARLY STAGE STARTUPS
When in the fall of 2013 Brad Feld and David Cohen called me about the job at Techstars I was at a low point of my career. My second startup, where I spent 7 years, just failed. My wife made it clear that I am not to start another company, or else… So, not knowing what to expect, I accepted the job of the Managing Director in NYC, and jumped in. And I am so glad I did!
For the past 5 years, my life has been a sequence of these amazing humans called founders. Crazy, unwieldy, unyielding, passionate, unstoppable, inspirational humans that are changing the world, and have changed me forever. Both ups and downs have warmed my heart, and expanded my mind. I can't put in words how I feel, and what they mean to me – really everything.
I am so incredibly grateful for never ending questions, product sessions, growth hacking, funnel optimization, investor chasing, founder fighting. I am grateful for the laughter, and the tears we shared together.
We learned from each other, built things, and tried to make the world a better place.
What I learned, first and foremost, is not about venture, or building businesses, although I've learned plenty about that too. My #1 learnings are about people. Here are some of the things I learned:
Empathy & Belief are #1
Starting a company is a fundamentally an irrational act. You are, likely, foregoing a larger salary and a more stable job at a bigger company. You are likely not going to make money because most startups fail. So why would you do it?
Founders do it because they have to. There is something inside, there is an idea, there is passion, there a drive. It is an irrational thing, but they do it anyway.
The struggle is real, and founders are aware of how irrational what they are doing are. At times it is really scary, and I've experienced this fear first hand.
This is why it is so important as an investor to have empathy and genuinely believe in the founder.
Empathy can not be faked. When genuine, it helps form a bond, create trust between the founder and an investor. When you genuinely belief in someone they know and feel it too.
The belief helps founders leap through the impossible. It helps founders overcome the fears they have. Empathy, and belief are the #1 that I as an investor bring to the table.
Commitment & having NO Agenda are essential
Right next to the Empathy and Belief is the ability to Commit and to have NO Agenda. Investing in founders is making a commitment. Before you invest you have all these questions, and doubts. Once you invest you are committed, you are in, you are on the same side.
Founders can tell when you don't have any hidden motives. Founders can tell when you are for real, when you are authentic, and have NO Agenda. Your life as an investor is simpler too – you win when the founders win.
Vision & Resilience are required
It is impossible to create a meaningful business without having strong vision, and being resilient. The vision is what pulls you forward, what allows you to endure, what helps you get through the lowest points and survive.
Vision guides you, and helps you make decisions. Founders without strong vision have nothing to lean on, and no true north to point the way.
In addition to the vision you need to be resilient. You need to have a really thick skin. Investors will say NO, customers will say NO, co-founders will disagree, employees will quit, you maybe end up in a financial strain, you may not see your loved ones, you will be under constant stress. Nothing about startups is ever fast or ever easy. If you don't have resilience you will give up.
Team, team, team
Having the right founding team is magical. When founders are on the same page, have complementary skills, and push each other forward they can create something special.
On the other hand, I've seen the struggles of not having the right team in place. You can't build product. You can't execute. You can't move the business forward quickly enough. You lose to competition.
Even when you have the right team in place, things are not simple. Founder issues is one of the top reasons startups fail. Getting the right founding team in place, aligning around what success looks like, being transparent and empathetic to each other is one of the most important things for early stage startups to figure out.
Growth and Traction help raise capital
We tell the founders to focus on Growth and Traction the capital tends to come.
Time and again we've seen when founders are heads down on the business, growing it, getting customers and revenue, investors show up and want to invest.
It is easy for investors to resist an idea, or a pitch, but investors can't resist clear growth and traction – they have to invest.
FMF is king
FMF – founder market fit is important. Without it founders spend months and years learning the market, making mistakes. Founders who know the market are able to identify gaps and opportunities and go after them – fast.
Data Nerds & Engineers rule the world
Product, Marketing and Sales are all about data and engineering. You use data to build a great product, you use data to grow, to convert the customers, to target them, to retain them, to optimize your sales funnel. Everything is becoming data-driven and automated.
Marketing and growth are now algorithmic. The future is full automation of customer acquisition, conversion funnels, sales outreach, and possibly even sales of smaller ticket B2B products. This future is happening now.
Teams that are data driven, and solve all of these problems using engineering will continue to enjoy a massive competitive advantage.
Time tells everything, but differently
As an early stage investor you never know how you are doing. One day you feel like a genius, another day you feel like an idiot.
Same is with startups. The startup life is full of ups and downs, it is a total roller coaster.
In this game, time is our biggest friend and our biggest enemy.
Time helps investors decide if they were right or wrong.
But it is time too, that depletes startup capital, time creates trajectory of execution, time makes startup harder, and harder over time unless it is in hyper growth mode.
Once you raise substantial amount of capital you are on the clock and you need to race against this clock to win.
Fundraising is never easy
Even when startup has a ton of traction fundraising is never easy. Series A rounds are particularly hard. Most of our portfolio companies that raise seed rounds end up raising seed extensions. As venture funds gone bigger and series A checks gone bigger too, raising series A is really hard. You need super strong growth and super strong growth potential.
For pre-seed and seed traction helps a lot, but you also need to have strong vision. At this stage, when there is not a ton of data, investors are looking for founders who have true north, who know their spaces, who can attract talent, who can execute. Even for smaller financings lots of things need to come together.
Getting to a term sheet takes time, closing also is never fast. Be prepared, be resilient.
The Journey has to be your reward.
Early stage startups are these crazy, out of control, cathartic experiences. You need to love the journey, you can't really be in just for the money. Whether you are an investor or a founder, the outcomes are very uncertain. If you are looking to make money for sure then go get a job at a big company.
On the other hand if you are passionate about your idea, you want to push yourself to the limit, and you don't care about money, then entrepreneurship will bring you many rewards, will challenge your mind and will warm your heart.
And with that I am really thankful for my journey here at Techstars.
THANK YOU, MENTORS, INVESTORS, AND THANK YOU TECHSTARS!
There is no way the program would have been what it is without our AMAZING mentors.
Where to begin? Over 500 people selflessly have given up there time over the course last 5 years to help us run the program. Our mentor community in NYC is so dedicated, so amazing, so strong – truly incredible. It is physically impossible to list everyone, and if I missed you – it is my bad.
Special shout outs are in order for Dane Atkinson, Tobias Peggs, Geoff Cook, Gillian Munson, Jesse Hertzberg, Kevin King, Aly Valli, Matt Mankins, Soraya Darabi, Maya Baratz, Lee Milstein, Fiona McCarthy, Greg Schroy, John Cantarella, Marc Cenedella, Melissa Hudson-Wallace, Andrea Breanna.
Special shout out to alumni mentors – Todd Saunders, Danielle Cohen-Shohet, Mitch Wainer, Moisey Uretsky, Kevin O'Brien, Erica Jain, Raj Patel, Alex White, Alex Winter, Chris Fraser, Mike Montero, Fayez Mohamood, Josh Hix, Mike Perrone.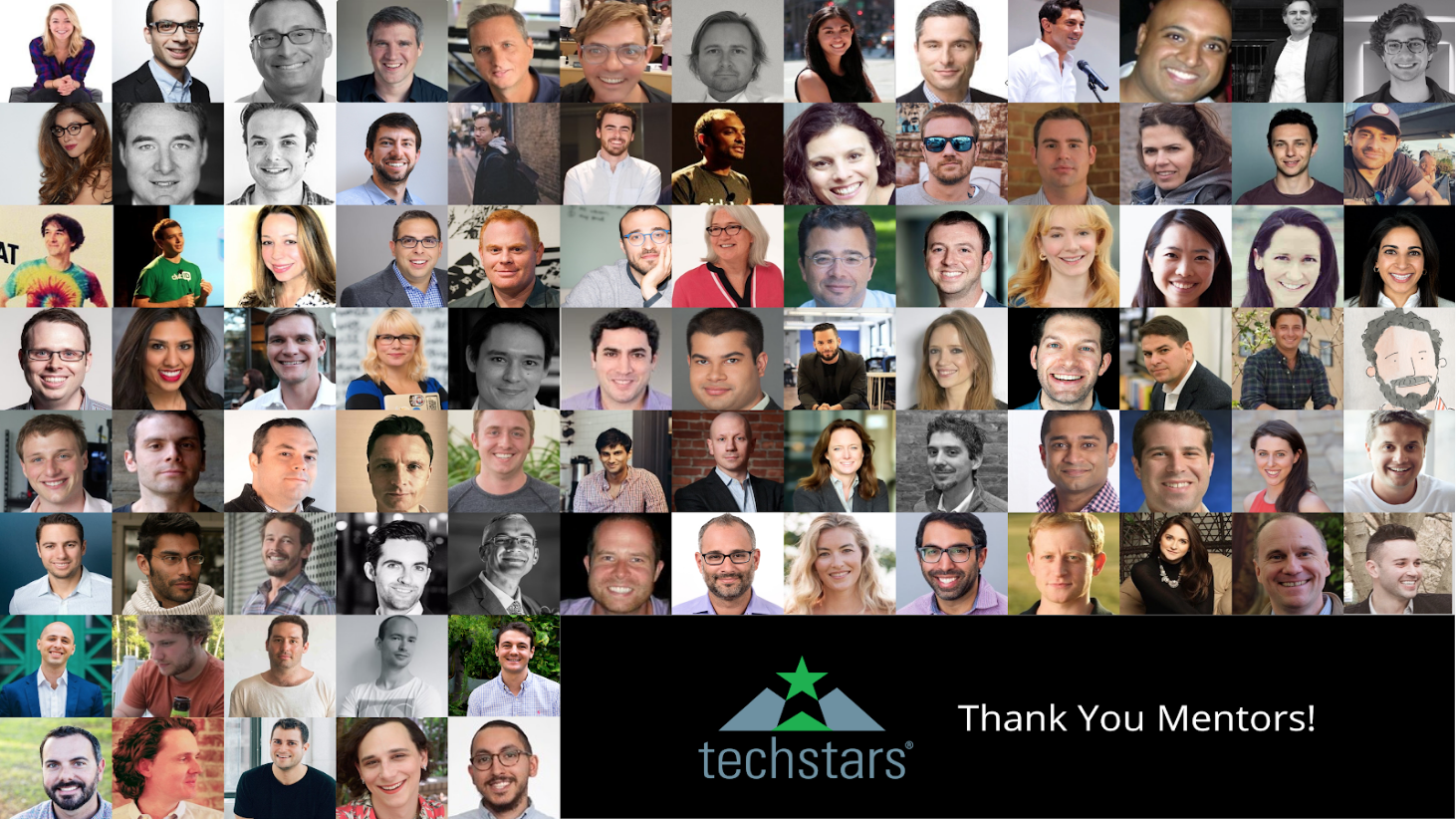 I appreciate angel and VC community here in NYC and also in SF, LA and Boston. We were so fortunate to work with over 300 angels and VCs who invested in Techstars NYC companies and supported the program.
I am incredibly grateful to my team KJ and Jill who helped build Techstars NYC program from the ground up into what it is today.
I am grateful for the opportunity to learn from David Cohen, Nicole Glaros, Jennifer Cabala, Mark Solon, Jason Seats, Cody Simms, Troy Henikoff, Andy Sack, Chris DeVore, Semyon Dukach, Jenny Fielding, and many many others.
So what is next for me?
I have not decided yet. The truth is, I am giving myself my own advice – finding my true north, my vision, to make sure I set the compass right for the next 5 years, and beyond.
Here is what REALLY inspires me:
I am leaving Techstars with a massive portfolio of over 100 companies (across 2 funds), but more importantly a deep connection with 207 founders. I will stay very close to the founders, and, of course, Techstars. I will be here officially through the end of Summer program, and until early November.
In the meantime, thank you for reading, and reach out anytime if I can help.
My mind is open, and my heart is full.  ️ 
Onward!